Regular User
Fiat-Crypto: 0.80%
Crypto-Crypto: 0.25%
Premium User
Fiat-Crypto: 0.50%
Crypto-Crypto: 0.20%
Platinum User:
Fiat-Crypto: 0.10%
Crypto-Crypto: 0.10%
Note:
Trading fee is charged only at the point of completion of order.
Min Fee : SGD : 1 ; TKX : 0.5

For these crypto pairs : SGD-TKX, USD-TKX, USD-USDC, USD-USDT and USD-DAI, trading fee is 0 .
Tokenize Tokens Holder

Do you know that you can use TKX to pay for trading fee and get 30% discount?
With just two simple steps, you can enjoy the benefit of 30% discount in trading fee.
Step 1: Sign in your account and click on "Wallets"
Step 2: Click on the button to enable the discount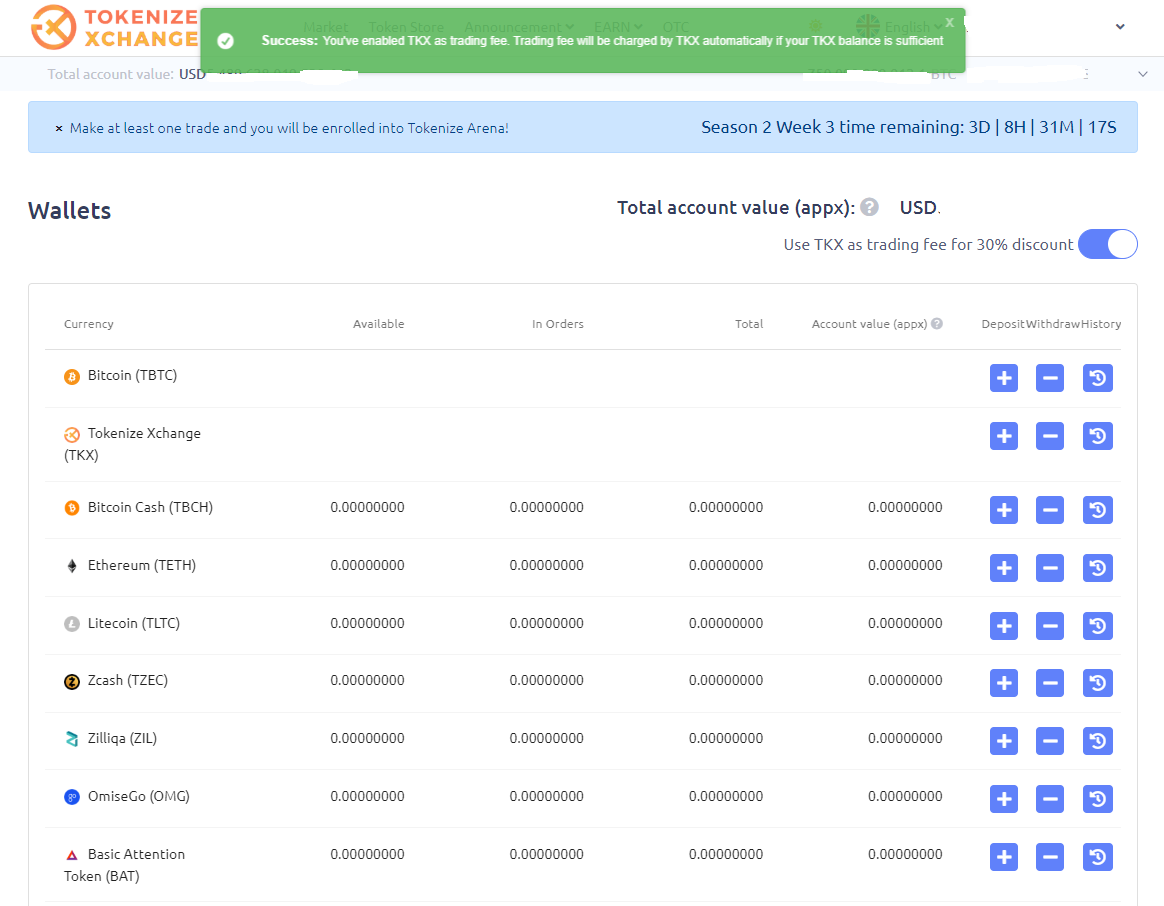 You will receive a notification message that you have successfully enabled the discount after clicking on the button
To disable the discount, click on the button again and you will receive a notification message as shown below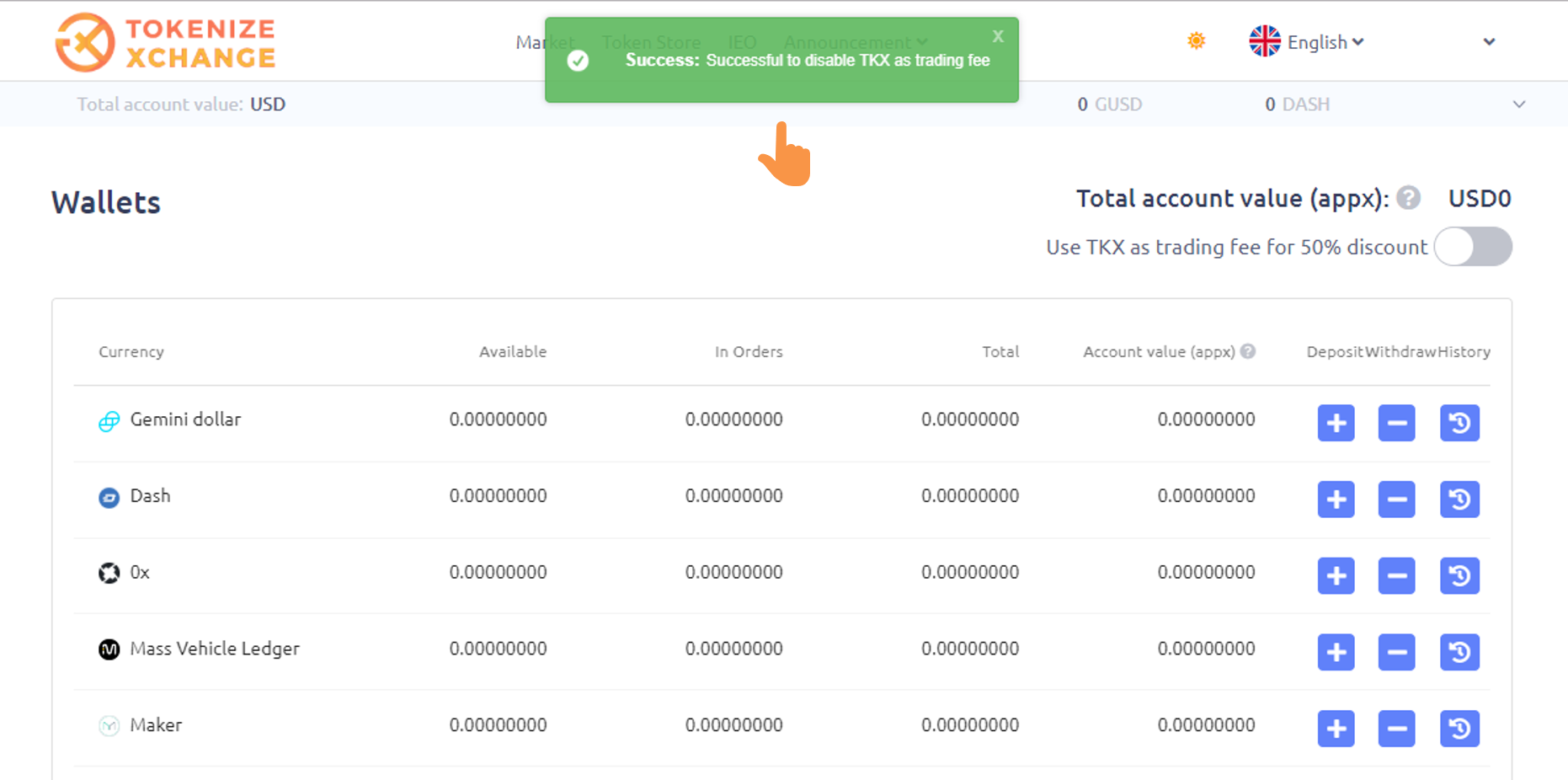 Besides, you can use TKX to upgrade your membership to enjoy special trading fees. Click here for more detail on how to upgrade membership!