After completing your Identity verification, you will be directed to the Mobile Verification page after you upload the relevant documents for identity verification.
You may also proceed to click on "Settings" at the top menu to access your account information. You must verify your mobile number to complete your account registration. You may have noticed that the Daily Withdrawal Limit is set at 0 BTC if you do not complete mobile verification.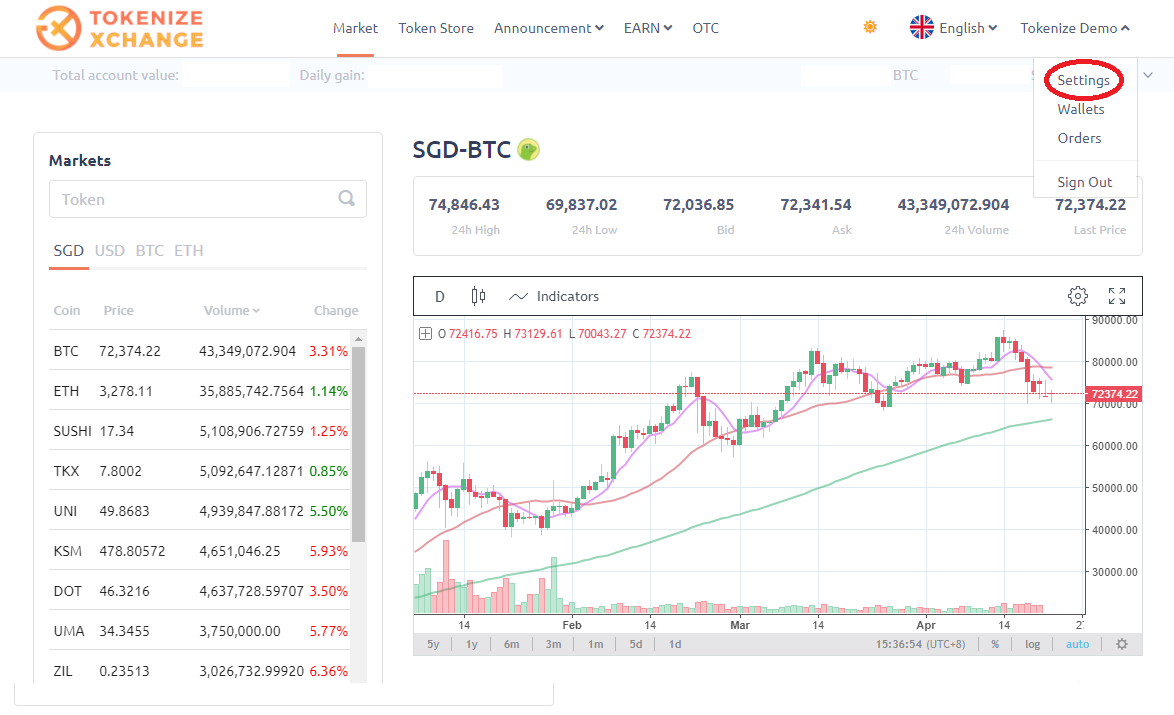 To complete your mobile verification, follow the steps below.
Step 1: At Settings page, go to the tab of "Mobile Verification".
Step 2: Select your respective country code (e.g. +65 for Singapore), and enter your mobile number in the box provided. Click the "Get Code" button to receive a one-time password (OTP).
Step 3: You will see a green notification at the top that the SMS containing the OTP has been sent successfully. Please check your mobile for the OTP.
Step 4: Enter the OTP and click "Submit".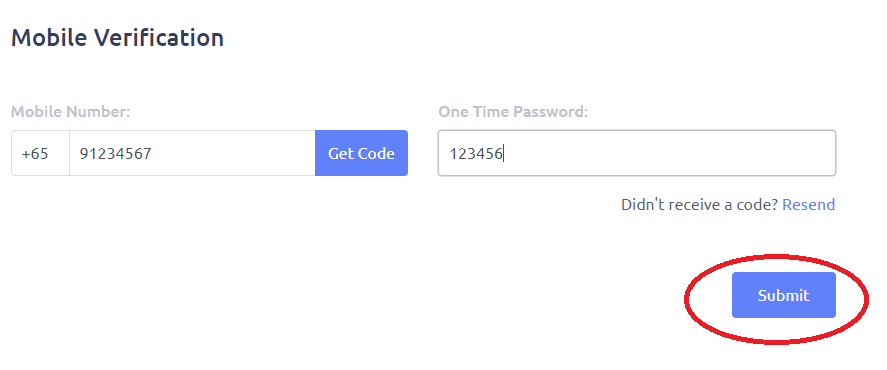 Step 5: You will get another green notification if your OTP is correct. Your mobile number is now verified.
You will see the Daily Withdrawal Limit has been updated under Profile.