Follow the guide below to enable 2FA.
Step 1: Select Settings from your dashboard. Click on Two-factor Authentication. You will see this page.
Please be reminded to back up your Secret Key. Resetting your two-factor authentication requires opening a support ticket and may take up to 7 days.
Step 2: Download Google Authenticator on your mobile device.
Step 3: Open the Google Authenticator application.
Tap on Begin.
Tap on Scan a barcode, or Enter a provided key.
Scan the QR code or enter the Secret Key, provided in the page in Step 1.
Step 4: Once it is successful, you will see Tokenize on the Google Authenticator.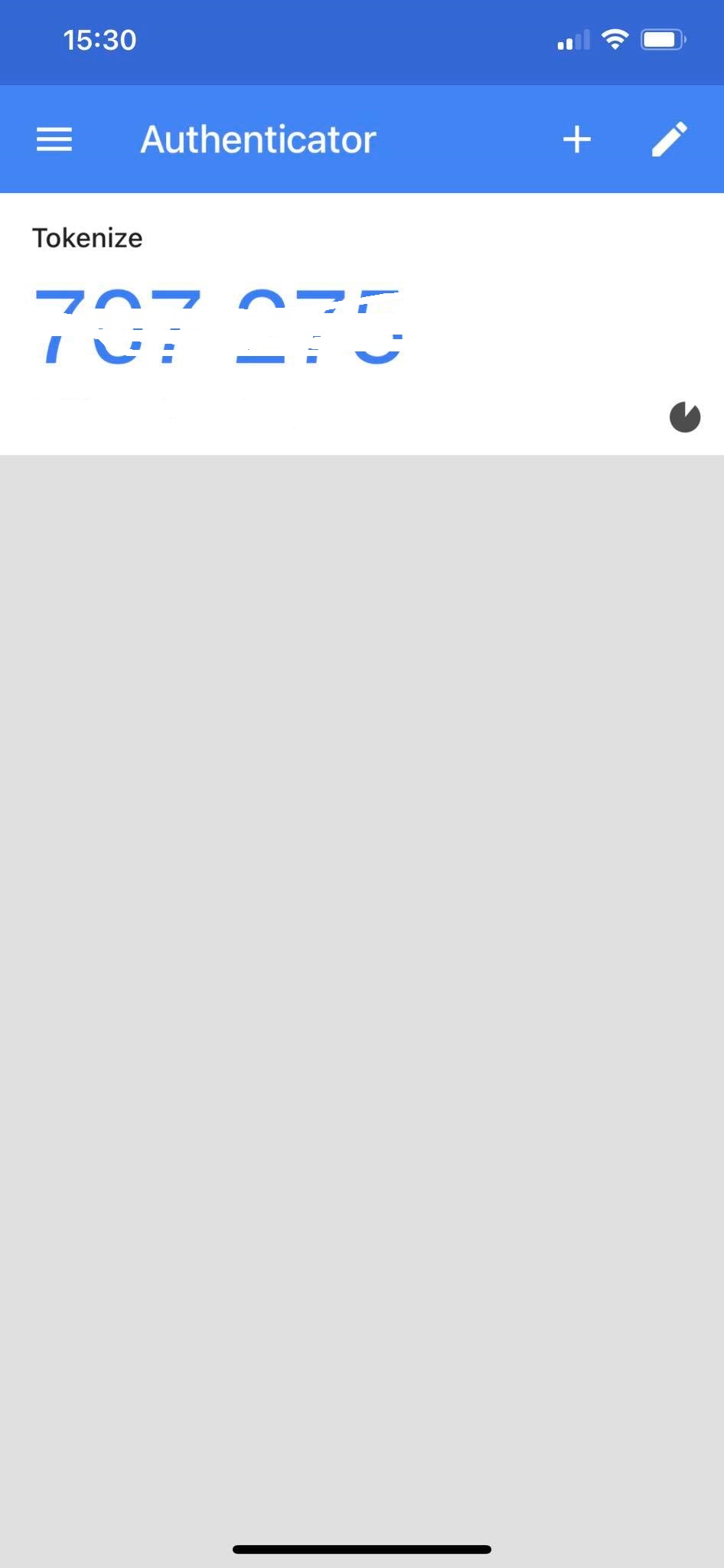 The 6 digit code will be automatically generated. Note that the 6 digit code will always change.
Enter the 6 digit code as the Authenticator Code in the page in Step 1. Click on "Send".
You will see a green notification at the top that an activation email has been sent to your email.
Note: If you encounter issues, please check that you sync the date and time on both devices with time servers over the internet.
Step 5: You will receive an email.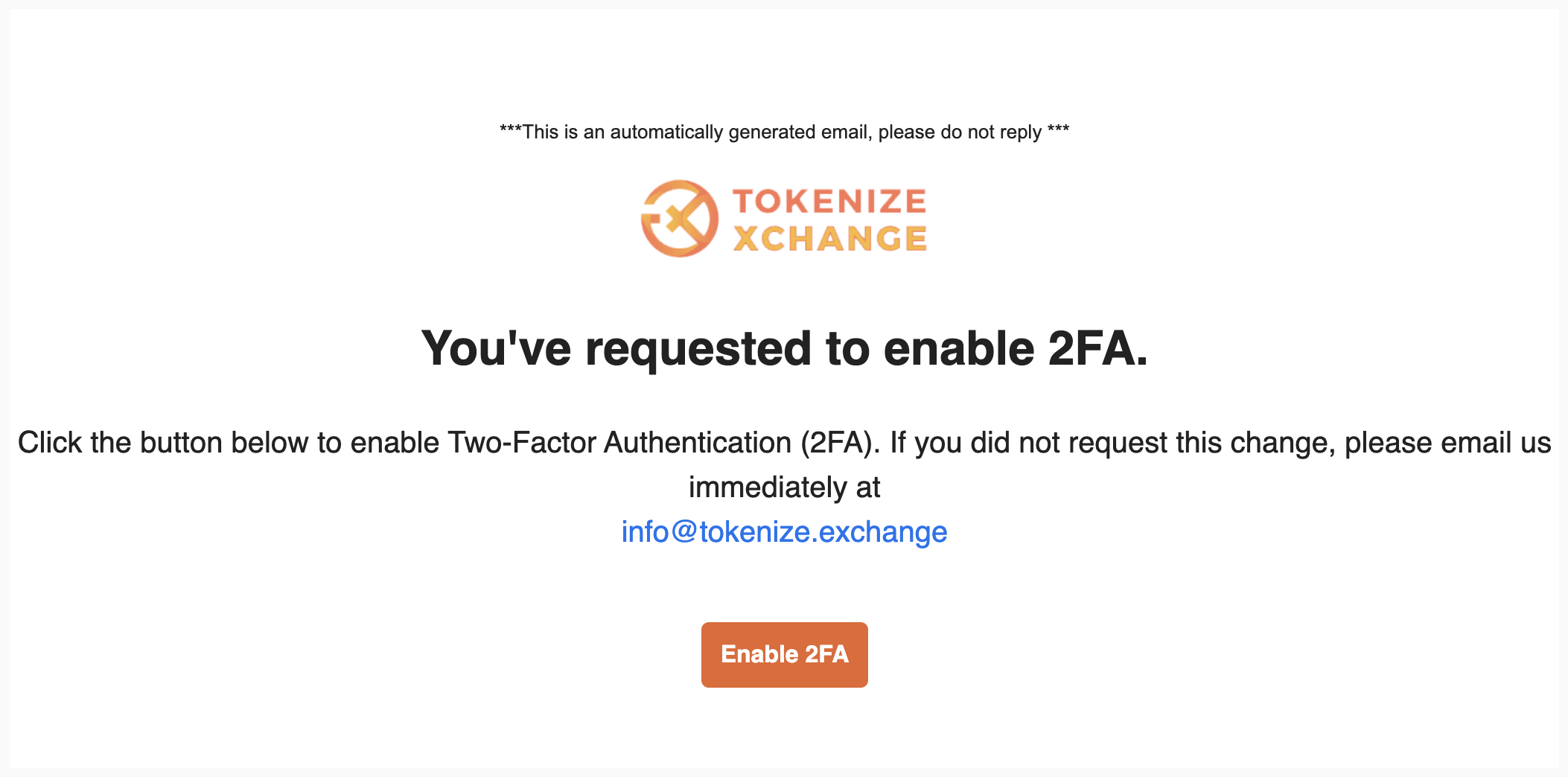 You will be directed to this page. Key in the 6 digit code generated on Google Authenticator and click "Send".
After clicking Send, you have successfully enabled Two-Factor Authentication.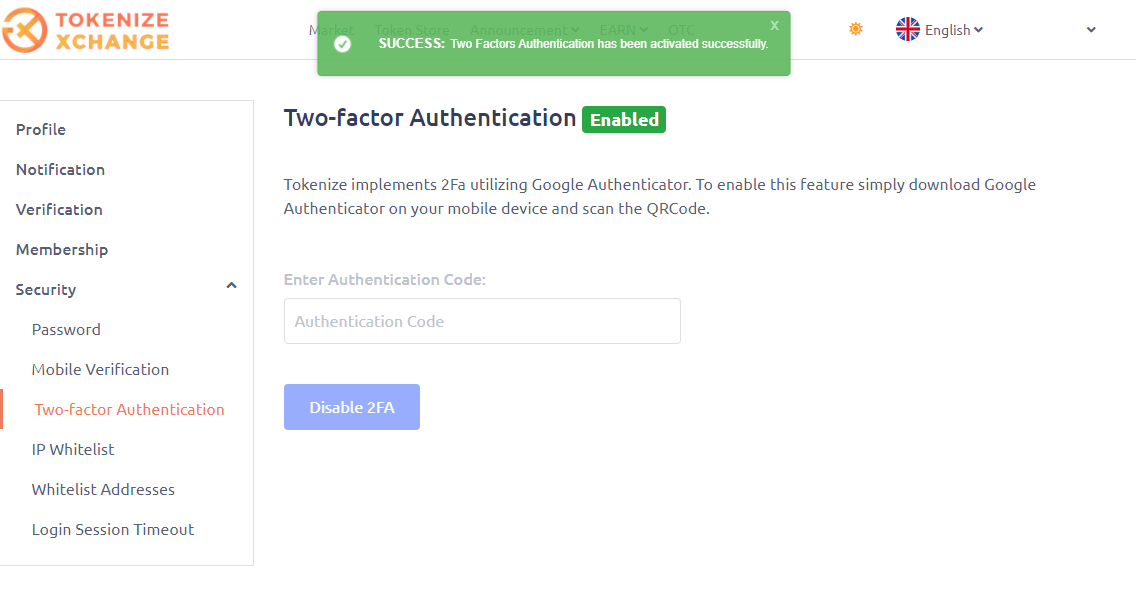 Log in with Two-Factor Authentication enabled.
There will be an additional step in your login process, whereby you will be required to key in the Authentication Code which is generated by Google Authenticator on your mobile device.