A user account and identity must be verified before the user can start trading on Tokenize Exchange. This is to comply with existing rules on Know-Your-Customer (KYC), Anti-Money Laundering and Countering Terrorism Financing (AML/CTF) set out by Monetary Authority of Singapore (MAS).
Once you have successfully signed up and verified your email address, follow the steps below to verify your identity. You will be directed to the Verification page after your first sign in.
Step 1: Submit your personal information. Make sure your name and address tally with your personal documents. Click "Next" to proceed to documents upload.
Step 2: Submit your personal documents to verify your identity. The two required documents are: Photo ID and Proof of Address.
All submitted documents for your Identity Verification have to be uploaded in Full Colour and of High Resolution. These are requirements to ensure we can view your details for your account's evaluation.
1. Photo ID
For all other nationalities, we accept passport.
Passport: Submit a copy of the information page of your passport.
Singaporean Identity Card (Pink NRIC) / Permanent Resident (Blue NRIC) Identity Card:Submit a copy of both front and back of your Identity Card.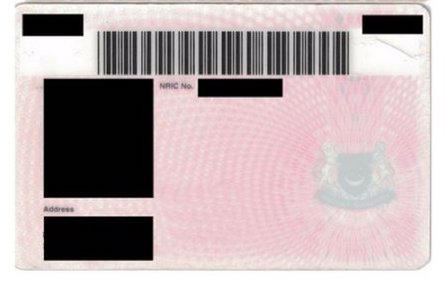 We DO NOT accept any other form of identity cards e.g. Work Permit, Employment Pass, driver license, transport concession card, and tertiary student identity card.
2. Proof of Address
We accept the full-page scanned copy of only the following documents: utility bill, bank statement, cable bill, or cell phone bill.
The bill must be dated within the last 3 months.
Your name and your address must be clearly shown. Your address must match the address you have provided in Step 1.
Select the correct type of Photo ID – Passport or NRIC:
Passport: You may upload only 1 file.
NRIC: You may upload maximum 2 files.
Click on "Choose File" to upload the documents.
Select your documents (Photo ID and Proof of Address) and click Upload.
Once both your documents (Photo ID and Proof of Address) have been uploaded, click on the "Next" button.
Step 3: Once you have submitted the documents, you will receive an email notification.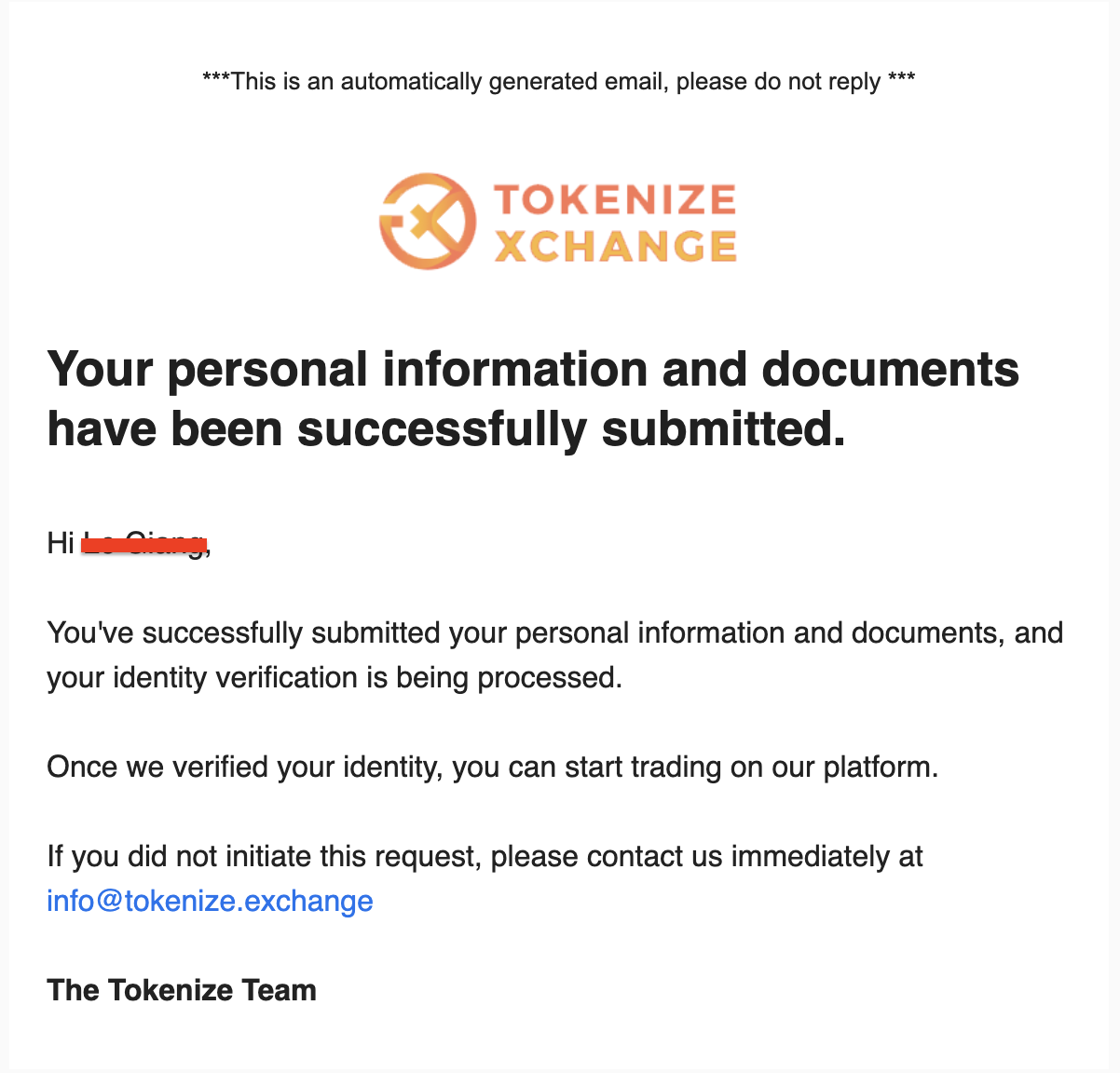 Step 4: Mobile Verification
To complete your account registration, mobile verification needs to be enabled.
Learn how to enable mobile verification.
Step 5: Once your identity and mobile are verified, you will receive an email to notify you of successful verification and you will observe a change in your account status.
A sample of the email is as below:
When you click "Settings", you will see a change in your account status and daily withdrawal limit under your Profile.
As we are performing account and identity verifications manually, please allow up to 2 working days for your identity to be verified.
*We are in the midst of onboarding a RegTech company to facilitate the automation of identity verification.