If you're reading this article, you may have questions about how to cancel previous bid order and set a new bid order. Here is a step-by-step guide on Tokenize Xchange.
Step 1 : Cancel previous bid order.
Select Orders on your dashboard. Under the Order History, you are able to view your pending and completed orders.
Step 2 : Click on the 'Cancel' button next to the order you have made. A pop-up box shown below to cancel the order will appear.
Click on the 'Yes' button to cancel your buy order.
You will receive an email in your inbox with cancel order confirmation.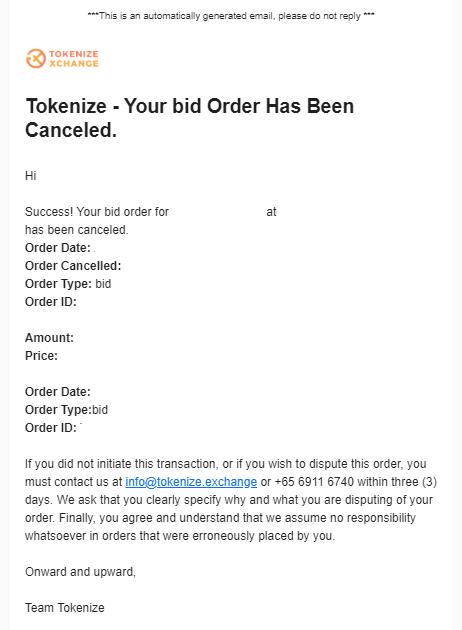 Step 3 : Set a new bid order.
Go back to " Market "on your dashboard. Click on the market you wish to buy your cryptocurrency on the tab you see on the left.
For e.g. If you wish to trade SGD-BTC, click on SGD tab and under the tab you will see BTC.
Scroll down to the Limit order.
The points below correspond to the numbers in the image above.
1. Your Balance: SGD balance left in your account.
2. Lowest Ask Price: Lowest selling price of 1 BTC in the market.
3. Type:
Limit: Your order will be filled at or better than a specified price. Any quantity that is not filled rests on the continuous order book until it is filled or cancelled.
4. Amount BTC: Key in the amount of BTC to buy.
5. Price per BTC: Key in the price to bid for 1 BTC in SGD.
6. Time In Force:
Good Till Cancelled (GTC): Your order will stay on the order book until they have been completely filled or until you manually cancel them.
More options to come in next phase
7. Fee: The trading commission fee charged for the order.
8. Total: This will show the total SGD you will be bidding for the amount of BTC you are buying.
9. Buy: Once Amount and Price are filled correctly, you may click on "Buy" to confirm your Total Bid.
Step 4 : You will see a confirmation window. Check all the details. Please see the trading commission fee here. Click "Confirm" to proceed or "Cancel" to cancel the transaction.
After confirming the order, you will see a green notification at the top of the page indicating that your order has been successfully placed.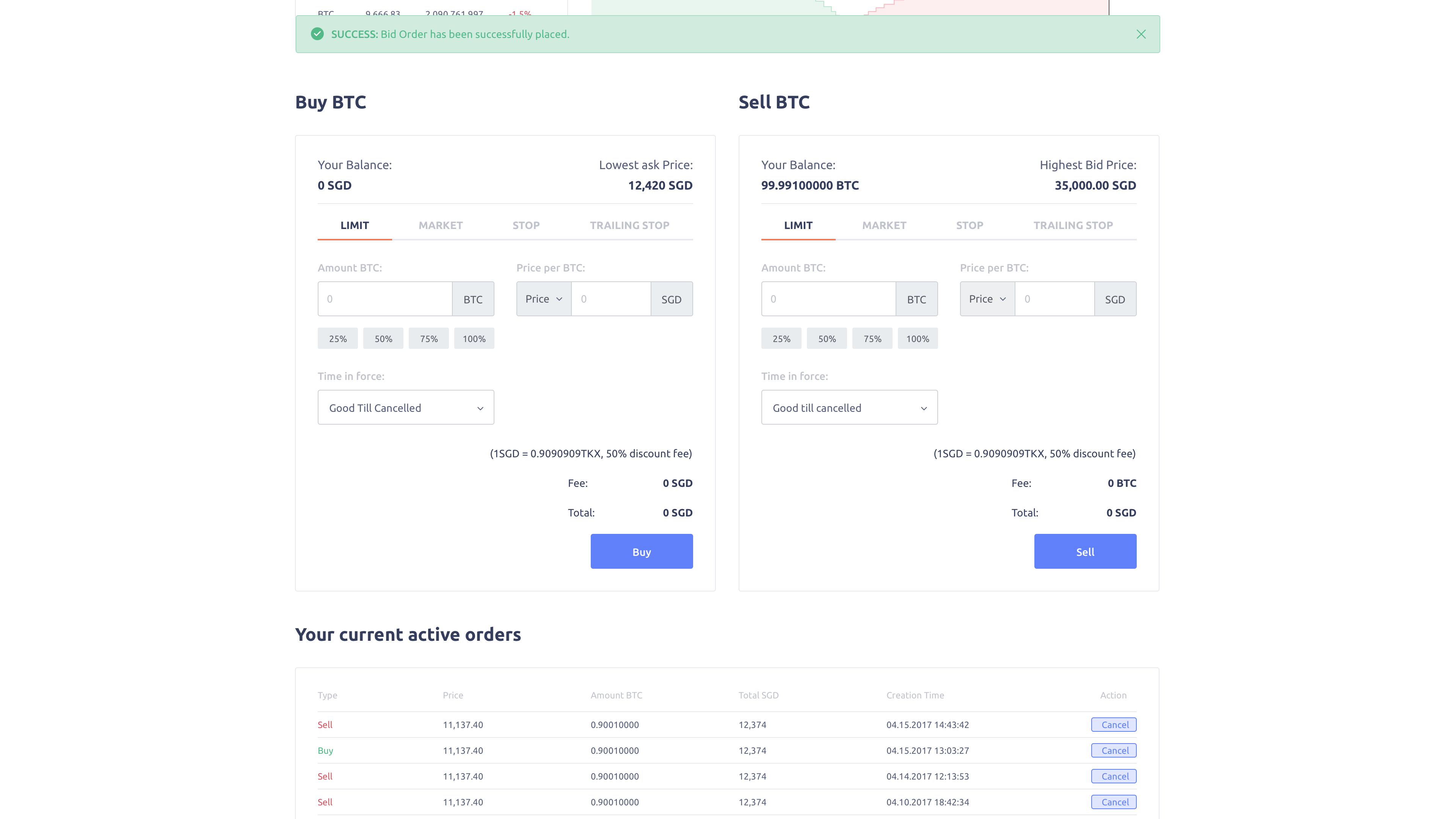 Step 5: Scroll down to the Order Book. You will see your order marked with a star.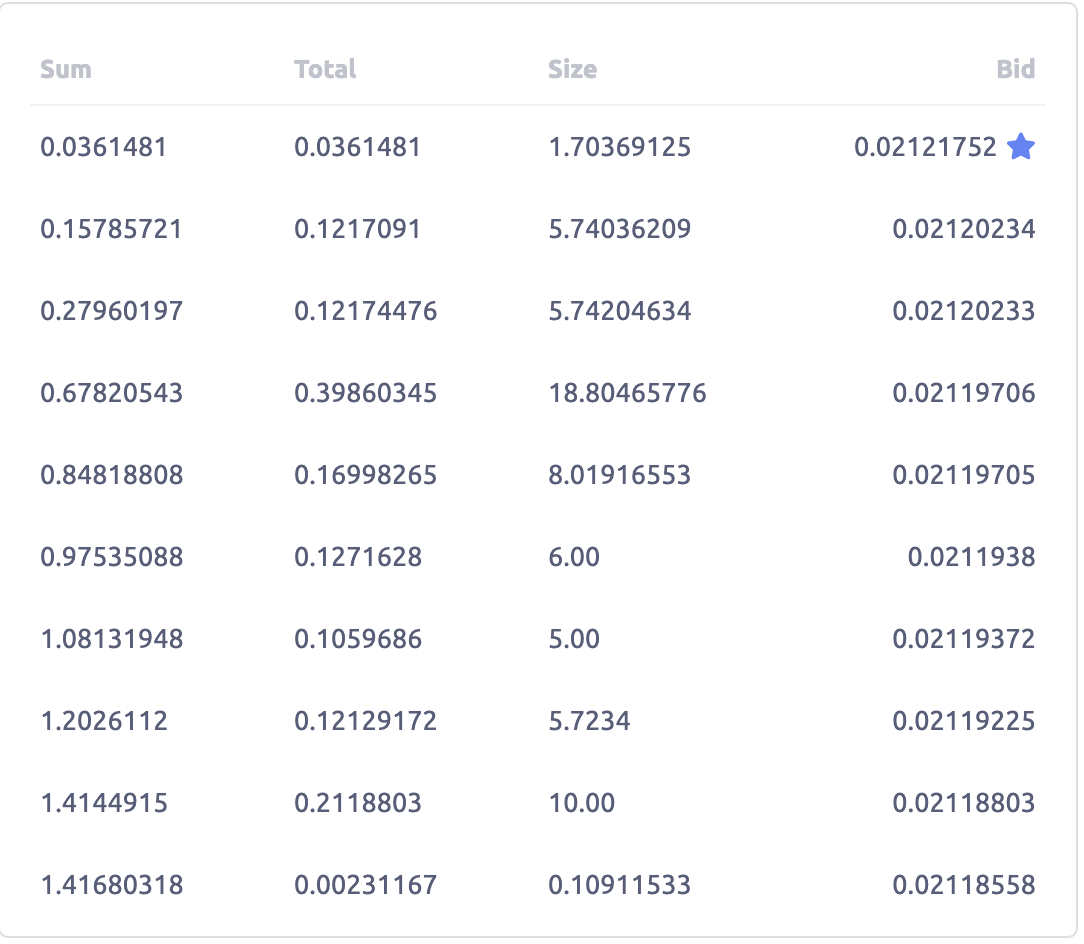 You may view your order by selecting Orders under the dashboard.