If you're a holder of TKX you can get 30% off your trading fees on Tokenize Xchange.
Standard trading fees
Currently, our standard trading fees for trading are 0.1% - 0.8% .
On Tokenize Xchange, standard practice is to pay fees in the currency you are using when making a trade. For example: If you are buying BTC in the BTC/USD market, you'll be paying your fees in BTC.
How to get a 30% discount on fees
You are eligible for a 30% discount on your trading fees when you choose to pay your fees in TKX, the token of the Tokenize Exchange.
Here is step-by-step to get 30% discount on fees :
Step 1 : Go to our website : https://tokenize.exchange/
Log in to your Tokenize account . The dashboard will show the market.
Step 2 : Buy TKX to use for 30% discount on trading fee.
For e.g. If you wish to trade SGD-TKX, click on SGD tab and under the tab you will see TKX.
Key amount and price TKX then click " Buy ", you will see " Buy order confirmation ". The fee is 0 SGD .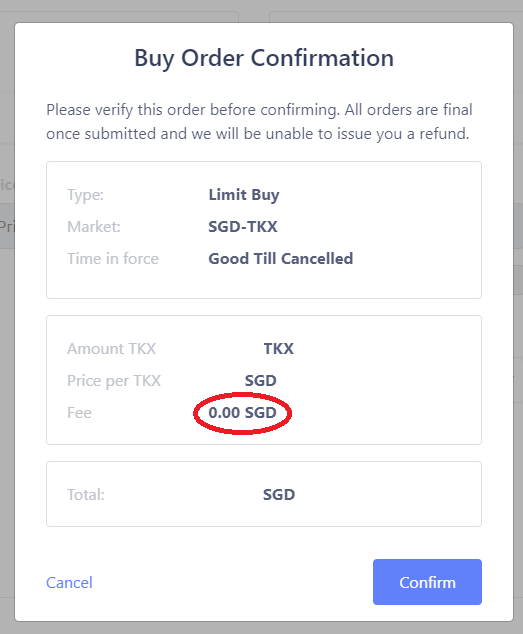 Step 3 : Go to your " Wallets". Check whether you have purchased TKX then enable the use of TKX for 30% discount on trading fees.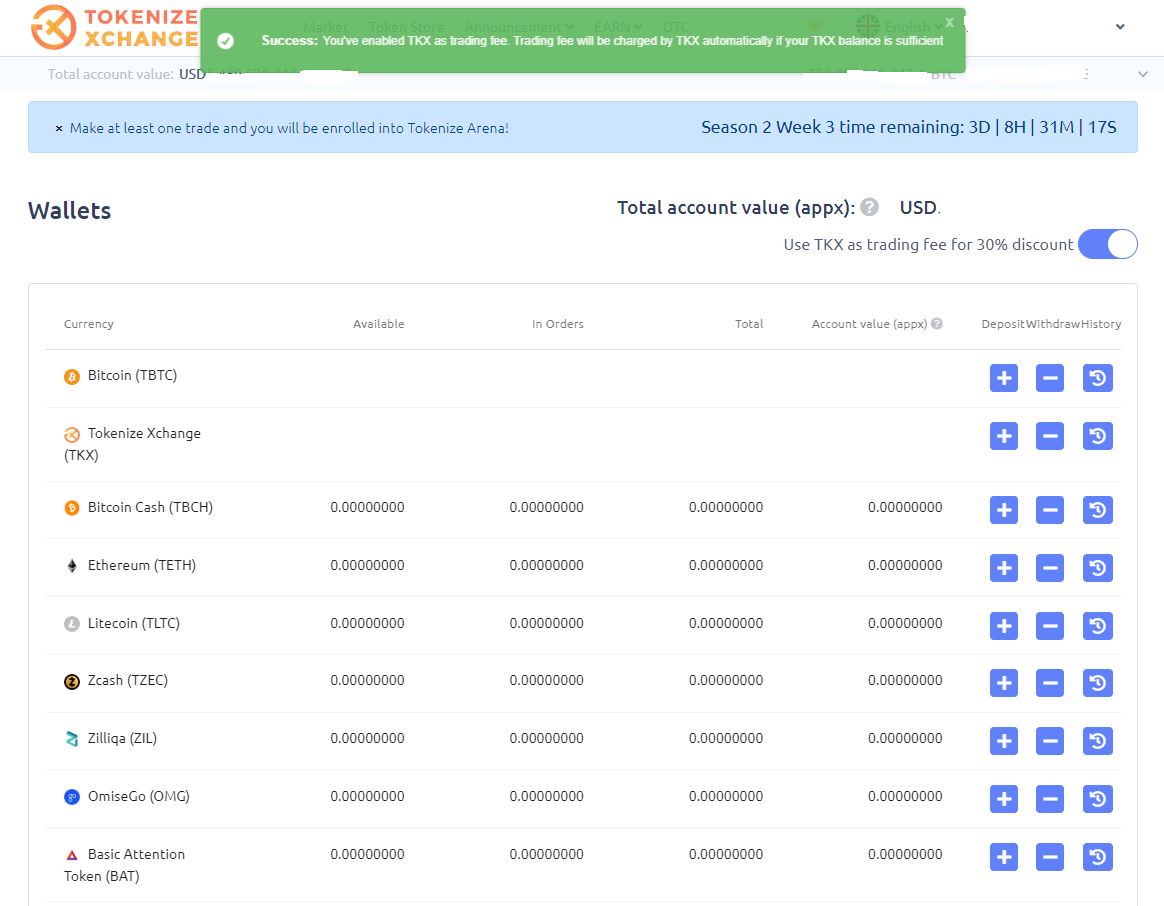 Go back " Market " and start trading!
Here is the detailed video guide to use TKX as trading fee for 30% discount :