Here is step-by-step on how to monitor your trading activities.
Step 1 : Go to website : https://tokenize.exchange/
At the top right corner of the page, click on your name then choose " Orders ".
Step 2 : The dashboard will show Pending orders and completed orders.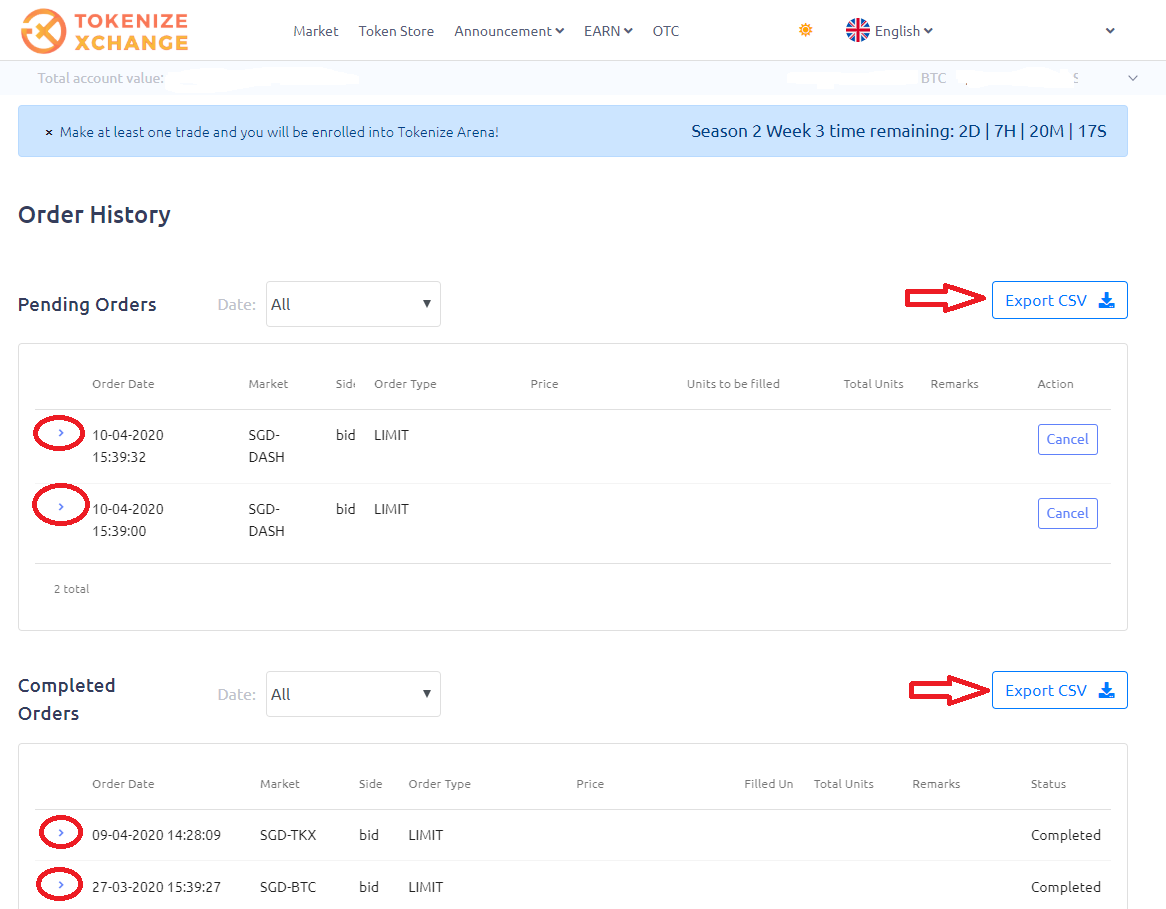 In orders will show detailed information : date, market, side, order type, price, total units, remarks, action and status.
Click on arrow icon to see your detailed order information.
Tokenize Xchange also have Export CSV function if you want to export file.
You can also select by date : today, week, month, custom range.
After you make a request, an email from us will be sent. You can also monitor orders in email.